Optimized Peering
Our network is engineered to optimize for the fastest route time possible.
Data Center Compliance
We provide SSAE Type 2 SOC 1 + 2, which can help fulfill the requirements of your clients. These reports are available annually upon request.
Our Team
We have a reputation of being knowledgeable experts in our community, with multiple degrees and certifications in networking, servers and engineering.
Why Colocation?
Colocation is the perfect solution for businesses that need to keep their servers and equipment secure, reliable, and connected. By choosing colocation, you can rest easy knowing that your data is safe, your servers are running smoothly, and your business is always online.
Here are a few reasons why colocation is the right choice for your business:
Security: Colocation providers offer state-of-the-art security measures to protect your servers and data from physical and cyber threats. From biometric access controls to surveillance cameras, you can trust that your equipment is always safe.
Reliability: Colocation providers have redundant power and cooling systems in place to ensure that your servers are always running at optimal temperatures and that there is no interruption in power supply. This means that your business is always online and your customers can always access your services.
Connectivity: Colocation providers offer a variety of connectivity options, such as multiple carriers and diverse BONDED connections, to ensure that your servers are always connected to the internet. This means that your business will always have fast and reliable internet access. 
Scalability: Colocation providers offer scalable solutions, which means that you can start small and grow as your business expands. This is a great option for businesses that are looking to expand and grow but don't want to invest in expensive infrastructure.
Cost-effective: Colocation can be more cost-effective than building and maintaining your own data center. You can save money on power, cooling, security, and other operational costs.
Don't let your servers hold you back. Choose colocation and take your business to the next level with increased security, reliability, and connectivity.
Contact us today to learn more about how we can help you with your colocation needs.
Our Data Center location 
As we transition out of our New Hampshire data centers in 2023, your servers will be housed in a 276,000 square-foot colocation facility located in Somerville, Massachusetts, which is conveniently situated near Cambridge and Boston's Central Business District. Our infrastructure and cabinets are ready to accommodate your needs, whether you have one server or thousands. Our goal is to provide you with an affordable solution in the Boston market. We don't require contracts or long-term commitments. Our top priority is ensuring your success with Boston Colocation. If you don't have your own equipment, you can also explore our Dedicated Server options. Be sure to ask us why Boston Metro is a better location than NH.
Our Approach
We always have our customers' best interests at heart and we deliver with empathy. We don't sell you oversold services; we sell you what you need today, with the option to scale in the future. Don't be fooled by our competitors' broken promises, long-term agreements, and lack of understanding of your needs, only to be disappointed when you receive your first bill. We are the only provider in the Massachusetts area that offers the lowest cost per Mbps pricing. Let us be your home for bandwidth-hungry servers. Get a quote, be impressed, and start pushing those bits.
What sets Axcelx apart for Colocation in the Boston area?
We've been in your shoes and understand the complexities of ordering Colocation Services. With over 10 years of experience, we now help some of the largest companies in Massachusetts expand, manage, and grow their infrastructure. We're confident we can answer your questions with educated answers. Choose a provider you can trust!"
Our customers are extremely satisfied. Discover why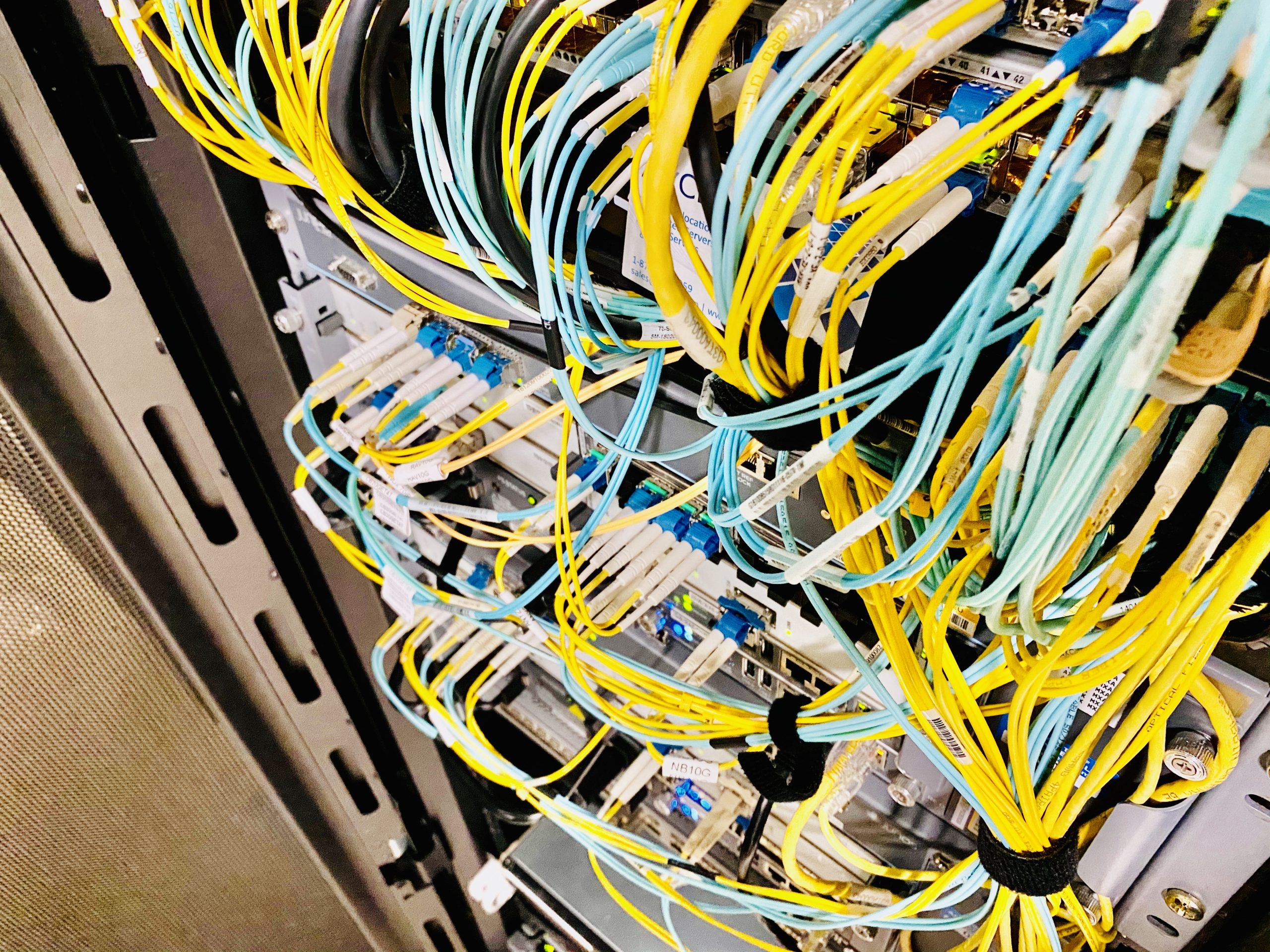 Book a tour of our state-of-the-art Data Center or visit our network page for detailed information
SERVICES:
Per U Colocation Services
Full Racks & Cages
INTERNET SERVICES
Individual 1U to 48U deployments
Secure 1/8th, 1/6th, 1/3rd. 1/4, 1/2
Full cabinets with 24/7 access
Secure half cabinets
Secure full cabinets
Fully Redundant IPv4 and IPv6
Diverse fiber optic entry into the facility
100% Fiber Uplinks
Connected to Multiple Exchanges in Boston
Availability to establish BGP
Carrier-neutral facility
Cooling systems designed to support dense environments
Self-managed temperature and humidity monitoring
Dual-interlock, dry-pipe sprinkler system
Cooling systems designed to support dense environments
Self-managed temperature and humidity monitoring
Dual-interlock, dry-pipe sprinkler system
Up to 25 KWs per cabinet
2N and N+1 AC UPS power
2N DC power is available
Redundant (N+1) power fed from diverse PDUs available
Power delivered between 1Amp and 60Amps
Power available in 110V or 208V configurations
SOC1/SOC2 SSAE 16
These reports can be provided upon request.